Turnamatic Machine, Inc. is a privately owned company run by the Proctor family.  Founded by Jim and Frances Proctor in 1968, we have been providing precision machined parts and assemblies to our customers for over 50 years.
Beginning with a machine shop in his garage, Jim expanded the business and moved to a 2,840 square foot building in Richardson, Texas in the mid 1970's.  Following Jim's simple philosophy, "if you take care of your customers and people, everything else will fall into place," we continue to grow our customer base and footprint.  Now occupying 4 buildings with over 50,000 square feet of production space, we have more than 100 machines to offer a broad spectrum of capabilities including machining, assembly and inspection.
Turnamatic CEO, Connie Proctor, continues running Turnamatic with the same philosophy and invests heavily in our people, technology and machines to improve and expand the capabilities offered to our customers.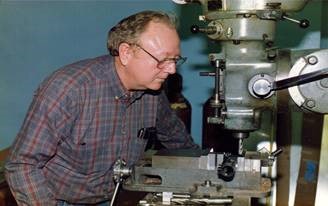 To continue the tradition of taking care of the customer through
Keeping Customer Satisfaction at the Forefront of all we do.
Providing Quality Products through Quality People.
Continuously Improving our Services.